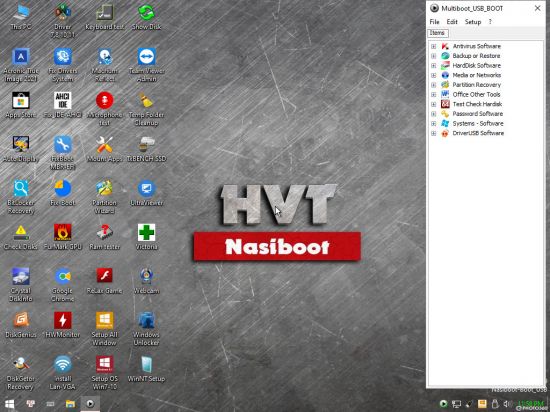 WinPE Nasiboot v15 Pro 2022

x64 | Language: English | File Size: 2.75 GB
Nasiboot v15 is a USB Multiboot Win8PE, Win10PE, Win11PE (x86/x64) suite integrated with more than 200 software tools and recovery tools for users to recover the Legacy and Uefi standard boot support computer. WinPE Nasiboot has integrated Camera, Mtp_Phone Connect, RndisShare DT, Bitloder, Direct X, Net Framework, Visual C ++, Iscsi Server Connection, 50 Machine Support, Gen11, 12, AMD Raid, SMB1_Network Sharing, Sound Microphone, AutoNumlock or PC Laptop, etc.
Nasiboot v15 Pro features
- Support the launch of Legacy and Uefi according to Microsoft standards.
- Run the setup.exe file from the Gen 11.12 support installer and transfer By pass Window11
- All WinPE is built from the latest Windows. Win10PE was built from 21H2 19044, Win11PEE was built from Window11 22000.376
- Get the sound on Gen11 and 12 with integrating Toupad on all new models
- Automatic translation of documents in English, French, German, Italian, Russian, Spanish, Russian, Spanish, Russian.
- Super small WinPE and very fast Boot can run Ram from 512MB to 1GB
- And more.
HOMEPAGE
DOWNLOAD RAPIDGATOR
DOWNLOAD UPLOADGIG