Windows 11 (x64) 21H2 Build 22000.739 Pro 3in1 OEM ESD Multilanguage JUNE 2022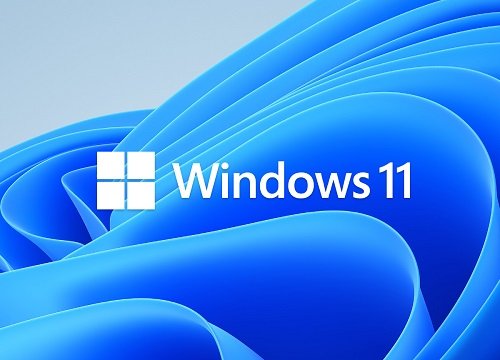 Windows 11 (x64) 21H2 Build 22000.739 Pro 3in1 OEM ESD Multilanguage JUNE 2022 | File Size: 4.71 GB
Windows 11 is a series of personal computer operating systems produced by Microsoft as part of its Windows NT family of operating systems. It is the successor to Windows 11, and was released to manufacturing on July 15, 2021, and to retail on 8 october, 2021. Windows 11 receives new releases on an ongoing basis, which are available at no additional cost to users. Devices in enterprise environments can receive these updates at a slower pace, or use long-term support milestones that only receive critical updates, such as security patches, over their ten-year lifespan of extended support.
RELEASE INFO
* File: W11.21H2.MULTi7.JUNE2022.iso
* Size: 4,71GB
* Format: Bootable ISO
* CRC32: b3e1802e
* MD5 : 5cb87f2b4463071f41fcaeff0a4227df
* SHA-1: 833e32332a983515418c0abae6a30f2727adf7c9
LANGUAGES
* ARABIC
* BRAZILIAN
* ENGLISH (US)
* POLISH
* PORTUGUESE
* RUSSIAN
* UKRANIAN
EDITIONS INCLUDED
* Windows 11 Pro - STD
* Windows 11 Pro - DLA
* Windows 11 Pro - OEM
* STD = Standard installation - For those with own License Key
* DLA = Digital License Activation (HWID)
* OEM - Will automatically activate if installing
* same version on original equipment
FEATURES
* UEFI-ready
* (Use attached Rufus USB-tool to make UEFI-bootable)
* Diagnostics and Recovery Toolset 10.0 (boot.wim only)
* install.wim compressed to recovery format (install.esd)
INSTALLATION & INFORMATION
* Create bootable USB (highly recommended) with Rufus,
* (attached) or burn to DVD-DL at slow speed.
CREDIT
* Windows_Addict, Authtor of Windows Activation Script
* Hope you will enjoy this release!
What's New
Integrated / Pre-installed
* Servicing Stack
* 10.0.22000.702
* CumulativeUpdate
* KB5014697
* NET Framework 3.5
* Cumulative Update for
* NET Framework 3.5 and 4.8
* KB5013889
Homepage
DOWNLOAD LINKS :
Code:
https://nitro.download/view/7F836C01002CBC5/W11.21H2.MULTi7.JUNE2022.part1.rar
https://nitro.download/view/CBA76F65629E3EA/W11.21H2.MULTi7.JUNE2022.part2.rar
https://nitro.download/view/61EFEE9248ECA56/W11.21H2.MULTi7.JUNE2022.part3.rar

https://rapidgator.net/file/27fc427c9fbace9bb60c9233e0c02cbd/W11.21H2.MULTi7.JUNE2022.part1.rar.html
https://rapidgator.net/file/9e01ce571c05f2b4a0aa60605e999ac6/W11.21H2.MULTi7.JUNE2022.part2.rar.html
https://rapidgator.net/file/af930797db70564e486cdd82a4539ce9/W11.21H2.MULTi7.JUNE2022.part3.rar.html