TomTom Europe 1065.10694 [14.02.2021] Maps Carminat Auto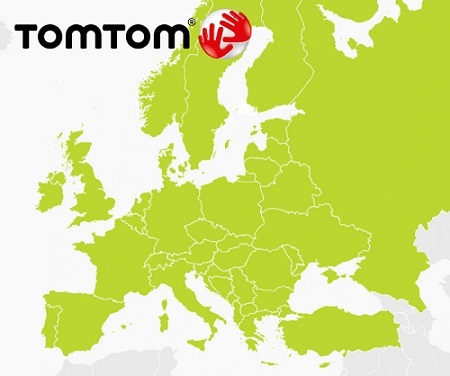 TomTom Europe 1065.10694 [14.02.2021] Maps Carminat Auto
Size File: 3.71 GB
Fresh maps for TomTom in distribution. Required Navcore 8.2xxx or higher
Compatible with TomTom Carminat Auto systems
v Get to know the world and learn how to deal with it with over 11.5 million km / 7.3 million miles.
v Drive more relaxedly by knowing the local speed limits, wherever you are.
v Browse over 9.1 million landmarks to find the best places you need.
v Be clear about which lane you need to take at junctions so you never miss a turn.
Country:
Albania
Andorra
Austria
Belarus
Belgium
Bosnia and Herzegovina
Bulgaria 75%
Croatia
Cyprus
Czech Republic
Denmark
Estonia
Finland
France
Germany
Gibraltar
Greece
Hungary
Iceland**
Ireland
Italy
Kosovo
Latvia
Liechtenstein
Lithuania
Luxembourg
Macedonia 77%
Malta
Moldova 52%
Monaco
Montenegro
Norway
Poland
Portugal
Romania
Russian Federation 82%
San Marino
Serbia
Slovakia
Slovenia
Spain
Sweden
Switzerland
The Netherlands
Turkey 92%
Ukraine 65%
United Kingdom
the Vatican City
Card version: 1065.10694
Developer: TomTom
Tabletka: not required
System requirements: Navcore 8.2xxx or higher
Interface language :: Multilingual (Russian is present)
Coverage area: Europe, Russia, Belarus, Ukraine
DOWNLOAD LINKS :
Code:
https://nitro.download/view/A4F7FD20C8D65DA/TomTomEurope106510694022021.part1.rar
https://nitro.download/view/D3ACA3E68BB869B/TomTomEurope106510694022021.part2.rar
https://nitro.download/view/D296E94C16AFFD2/TomTomEurope106510694022021.part3.rar
https://nitro.download/view/D95EA3835CA85EC/TomTomEurope106510694022021.part4.rar

https://rapidgator.net/file/dcc5dfaf420b45a91da85892fe35fa8d/TomTomEurope106510694022021.part1.rar.html
https://rapidgator.net/file/1c63933196ca4e5b0c8134d034f258f3/TomTomEurope106510694022021.part2.rar.html
https://rapidgator.net/file/07845f87fddf174e2fdb01661f8affe8/TomTomEurope106510694022021.part3.rar.html
https://rapidgator.net/file/bec8eed556f12e9be0c74ef9f9420be6/TomTomEurope106510694022021.part4.rar.html