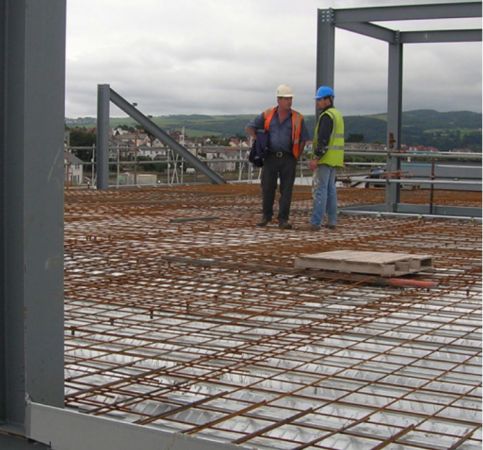 Oasys Compos 8.6.0.3

File size: 60 MB

Compos is a unique composite beam analysis and design software program. In addition to composite beam design and analysis, Compos can also perform footfall induced vibration analysis for regular composite floors using Resotec Damping System.
Composite beam design software program with unique features
The latest major release includes a variety of innovative new features and usability advancements. Axial loads can be applied, end moments are now included, COM API enhancements, updated section and decking databases, updated sign conventions, and much more. Visit the Features tab for a more detailed look.
Compos can handle composite beams with variable slab widths and thicknesses, tapered plate girders as well as web penetrations and notches, with or without stiffeners. Compos is used by many engineers looking for a complete composite beam analysis and design software offering.
Analyse the effects of using the Resotec Damping System from Richard Lees Decking, exclusive to Compos. Other unique features to Compos include tapering plate girders and variable slab widths and thicknesses.

How Compos Works
Input: Using intuitive model wizards and tables, define straight, stepped, and tapered rolled steel beams and plate girders supporting catalogue composite decking at any angle, topped with constant or varying depth and width normal or lightweight concrete. Define the stud spacing or let Compos decide the best arrangement based on desired interaction and decking trough dimensions. Include penetrations through the beam web or notches at the beam ends to reduce the beam capacity. Add Resotec damping membrane when footfall vibration is a problem.
Analysis & Design: Compos will either analyse the chosen beam to check whether it meets the ultimate and serviceability requirements both during construction and after, or it will find the lightest or shallowest beam that will. Compos will also measure the centre point and centre line footfall vibration response for the bay.
Output: Compos will output the detailed calculations, diagrams, and drawings of the composite beams or give the summary of the beams' design results
HOMEPAGE
Code:
https://www.oasys-software.com/products/compos/
DOWNLOAD RAPIDGATOR
DOWNLOAD UPLOADGIG