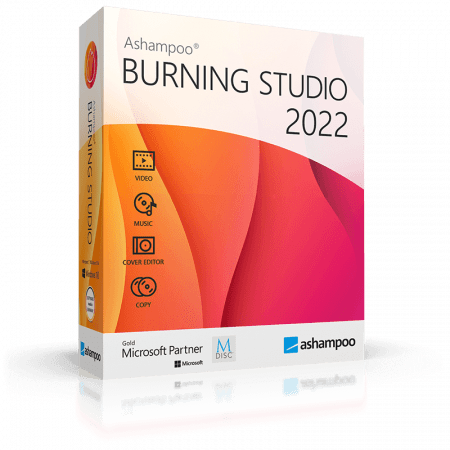 Ashampoo Burning Studio 2022 v1.23.8 Multilingual

File Size: 85.2 MB

Ashampoo® Burning Studio 2022 is a powerful disc burning software for CD, DVD and Blu-ray discs. The software quickly burns files, audio and video to all recordable disc types but also specialized media such as BDXL or M-Disc. The built-in disc ripping auto-detects track names and easily turns audio files into custom audio discs complete with individually designed covers and inlays. Playlists can be auto-generated during ripping for easy playback in the desired song order. The program can also finalize discs to make them playable on older retail players or car radios. Built-in disc spanning automatically spreads data across multiple volumes if it can't fit on a single disc. This makes it easy to burn entire photo, document or song collections to disc. The excellent support for ISO and CUE/BIN along with the integrated image preview during creation and browsing will especially be appreciated by frequent disc image users.
Ashampoo® Burning Studio 2022 also comes with backup functionality to back up files to any disc, flash or hard drive. The built-in 1-Click Backup even works with cellphones and compatible tablets. In addition, the program includes scratch protection to allow data retrieval from discs with significant surface damage. Version 2022 is fully Windows 11 compatible and also features a new more interactive cover search.
Feature highlights
- Enhanced cover search
- Burn files to single or multiple CDs, DVDs and Blu-ray discs
- Copy CDs, DVDs and Blu-ray discs
- Burn scratch-protected discs
- Back up cellphones, tablets or other external devices
- Create audio CDs
- Design and print covers and inlays for all disc types}
- Sleek new user interface
HOMEPAGE
Code:
http://ww25.ashampoo.co/?subid1=20220706-2338-17ca-b805-a085b026be1b
DOWNLOAD RAPIDGATOR
DOWNLOAD UPLOADGIG