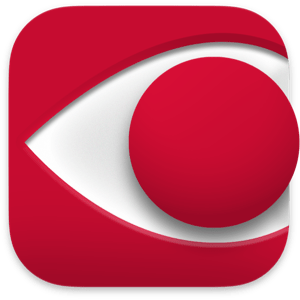 ABBYY FineReader PDF 15.2.5 macOS

File size: 897.78 MB

Leading OCR app for PDF and document conversion. Turn PDFs, document images, and scans into DOCX, XLSX, RTF, ODT, and other formats with unmatched accuracy.
FineReader PDF for Mac reduces inefficiencies resulting from inaccessible, non-searchable documents, information, and workflows that involve a mix of paper and digital documents. With all new UI and OCR technology, FineReader PDF for Mac helps to quickly and reliably extract content within documents with unmatched accuracy and simplify daily work with documents.

FEATURES
• Extract, reuse, and edit content of PDFs, paper documents, and their scanned images by converting them to editable formats such as DOCX, XLSX, RTF, ODT, and others.
• Digitize the documents into PDFs to work with, archive, or share
• searchable PDFs for easy retrieval,
• industry-standard PDF/A for reliable long-term archiving,
• PDF/UA to ensure accessibility.
• Protect documents digitized into PDFs with passwords.
• Manage document conversion: choose between Quick conversion scenarios to get the task done in a few clicks, or Advanced conversion to control all details of the process.
• Digitize without a scanner: capture the documents with iPhone® or iPad® directly to FineReader PDF with Continuity Camera, or transfer images taken earlier to convert them.
• Preview, read, and print your PDF documents with a built-in PDF Viewer.
• Supports Apple M1 processor (via Rosetta 2).
WHEN TO USE
• Edit information "sealed" in a PDF, scan, or paper document
• Reuse it! Extract portions of text for further quotation, copying/pasting, and translation
• Protect your digital documents
• Create reliable and searchable archives of PDF documents
• Make your documents accessible
• Create document copies for reading on the go
• Capture your documents with a mobile device and edit on a computer
WHO NEEDS FINEREADER PDF
Suitable for anyone who works with PDFs, scans, and paper documents on a day to day basis and need to edit and reuse their content, digitize them, or convert them to formats suitable for sharing, storing, and archiving. Especially useful in
• Legal Services
• Government / Public Sector
• Education
• Engineering / Manufacturing
• Translation Services
• Research Organizations
BENEFITS FOR YOUR PRODUCTIVITY
• Easy access to information in image-based PDFs, paper documents, and scans
• Fast and accurate digitization of documents for digital workflows and storage
• Capture of documents with iPhone, iPad, or a scanner
• Accessibility of digitized documents shared or published in PDF
Release Notes
Supported Operation System
• macOS 10.15 or later
• Intel Core processor
HOMEPAGE
Code:
https://pdf.abbyy.com/finereader-pdf-for-mac/
DOWNLOAD RAPIDGATOR
DOWNLOAD UPLOADGIG